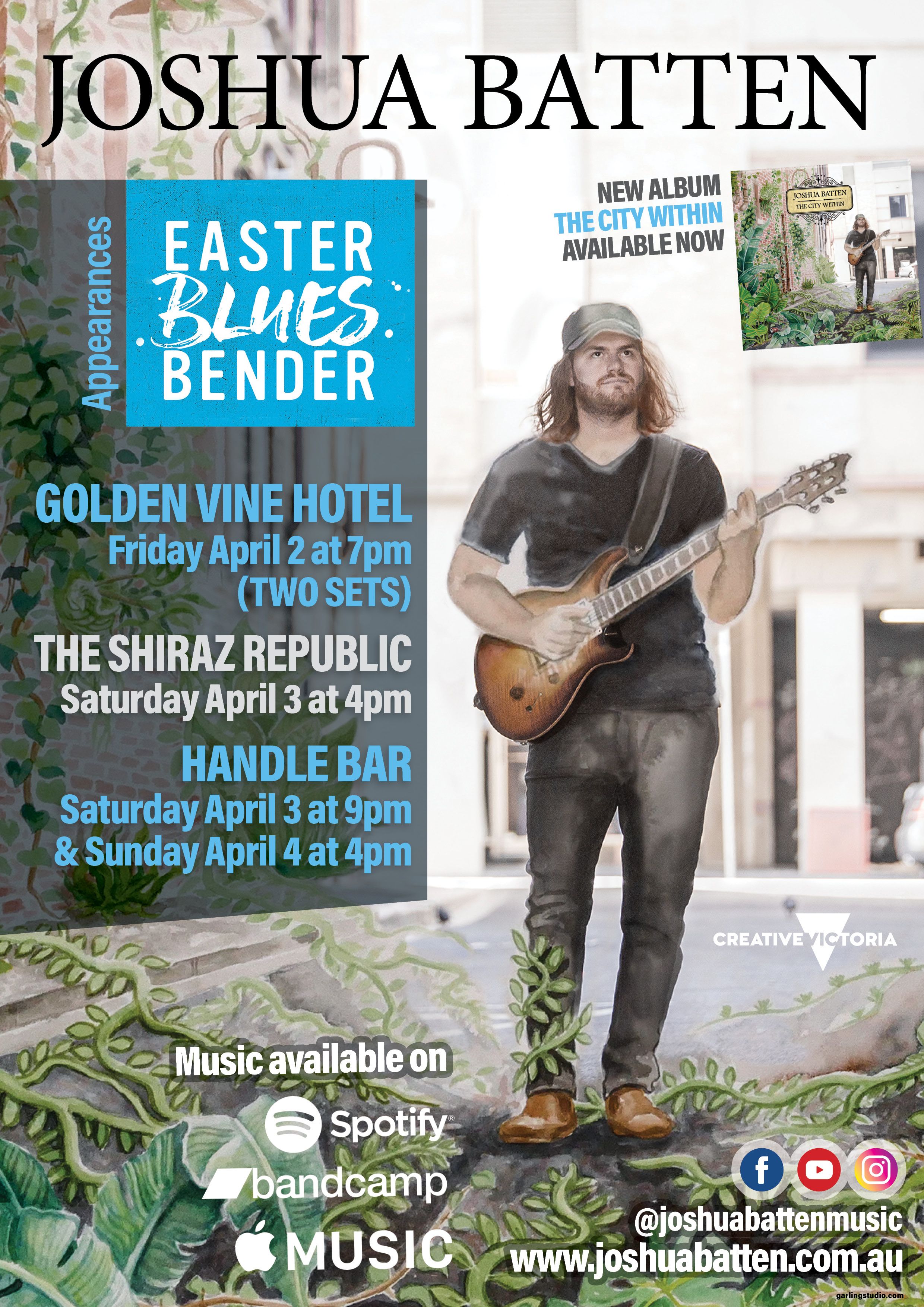 After getting cancelled at the last minute this time last year (for obvious reasons), I'm super excited to announce that the Bendigo Easter Blues Bender is back on for 2021! I'll be playing five sets over four gigs in three days this Easter weekend, bringing my mix of powerful vocals, strong acoustic guitar, insightful lyrics and intricate live looping to some of Bendigo's most popular venues! 
It all kicks off with two back-to-back sets (no repeat songs!) on Friday April 2nd at the Golden Vine Hotel, where I'll be sharing a bill with two incredibly strong and talented women - Sherri Parry and Erica Hawkey! The music kicks off at 6PM with my sets starting at 7PM. 
On Saturday April 3rd, I'll be playing two outdoor gigs - one on the back of the truck at the Shiraz Republic at 4PM (With support from Mia Mazzarella), and then in the beer garden at Handle Bar at 9PM (In-between sets from Grand Baxter and Funk Junkies). I'll be back at Handle Bar for one last set on Sunday April 4 at 4PM, with Erica Hawkey and Mariah McCarthy playing either side. 
If you're feeling a bit left out in Melbourne, don't worry - there'll be more announcements coming in the next newsletter (Hopefully before)! But if you are in Bendigo, or know anyone who lives near there, be sure to come along and show your support!